Welcome to Further Still Ministries


Thoroughly Equipped
An intensive 21-month program of Bible Study, Reading, & Memorization for "higher-end" discipleship with a focus on lay-leadership development.

Solid Steps Radio
A show to engage, encourage & equip men to ask tough questions of themselves, and to live out their destiny as men, by God's design.
Events
A Freedom Appointment
Kurt would like to invite you to a special four-hour experience that will be like a spiritual spring cleaning!
You will take a look at seven areas of a person's life, and will be given time to reflect, remember, and examine-- to have a really honest dialogue with the God who passionately loves you.
Kurt has led hundreds of people thru this life-giving experience-- and we hope you'll join us this time.
You will have a partner, so we can put you with someone that afternoon or you can invite a friend to join you and you can experience this Freedom Appointment together.
We will meet from 1:00-5:00 PM on Wednesday, January 8th on the Blankenbaker campus in Room AT 106/109. (Please arrive by 12:50 PM.)
Bring a pen, a Bible, and a heart to grow in depth and insight!
Please click on the button to sign up. Thank you!
https://www.signupgenius.com/go/20f0a4baaa82bab9-freedom1
Date: 01/08/2020 (Wed.)Time: 1:00pm - 5:00pm ESTLocation: Southeast Christian Church
920 Blankenbaker Pkwy, Louisville, KY 40243
| | | | |
| --- | --- | --- | --- |
| Created by: | |  Debbie Miller | |
---
---
---
SPIRITUAL WARFARE FOLLOW-UP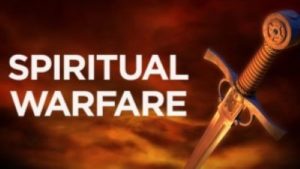 Please click on the Names of God link below to obtain the listing of the Names of God that Kurt discussed during the Spiritual Warfare series.
Soul Transformation Retreats
The Soul Transformation Journey is a series of retreats (8 retreats over the course of 24 months) for men and women designed to draw you into a closer and more intimate relationship with God. The 2019-2020 retreats have already begun. To find out more info on future retreats, click the link below. 
 Learn More >>
Desert Days
If you are interested in having Kurt lead you or a group of people through a Desert Day, click on the link below to request more information. 
 Learn More >>
Thank you for partnering with us!
We are extremely grateful for your partnership with us as we seek to equip every family, and each family member, to venture further still in relationship with God. Please consider making a tax deductible contribution today! Further Still Ministries, Inc. is a 501(c)(3) non-profit organization.
Giving is quick, easy and secure.
DONATE NOW

Shop Our Store
Our online store carries everything from Bible Studies, Devotionals, Thoroughly Equipped Discipleship Making Curriculum (DC), to Children's Picture Scripture and much more.