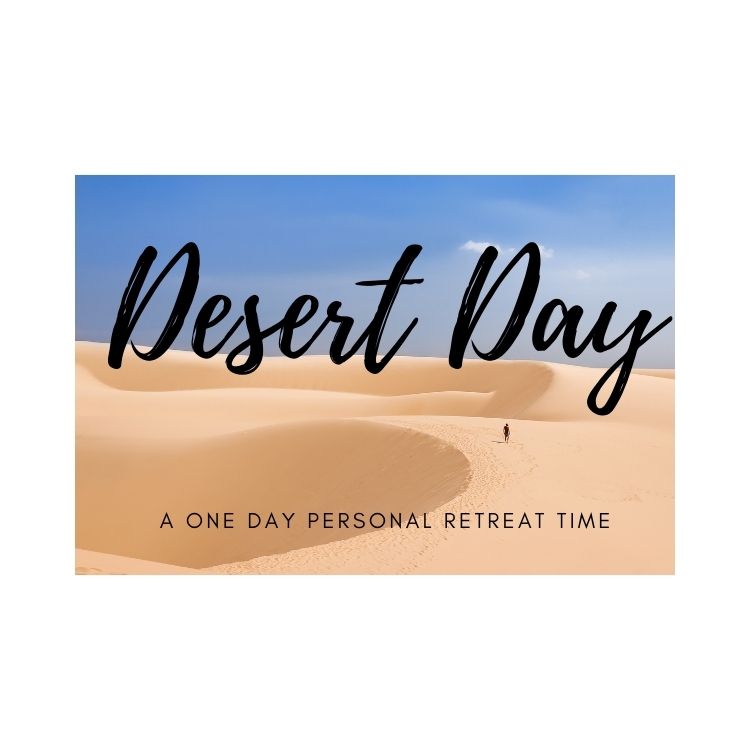 "After dismissing the crowds, He went up on the mountain by Himself to pray. When evening came, He was there alone." Matthew 14:23
Have you ever desired a day to completely pull away from the business of life and focus on deeper matters of the heart? For eighteen years, Kurt has been practicing a Desert Day almost every month and it has transformed his ministry and walk with the Lord. He is now helping others learn how to take a regular day away to spend with the Lord and wants to invite you to learn this practice as well!
The Details
The Desert Days Kurt leads usually last from 8 AM-4 PM with short guided times with Kurt while spending the majority of the day on your own in silence and solitude. Breakfast and lunch are included. Desert Days usually include Bible reading, prayer, journaling, Bible memorizing and study, reading Christian literature, along with two times of debrief as a group.
We do not charge anything to attend a Desert Day because we do not want a charge to hinder anyone from being able to join us. It is through the generous partnership of those who can afford to donate, that we are able to continue hosting these. It costs the ministry about $50 per person to come to a Desert Day and if you are able to partner with us to cover some of those costs, we greatly appreciate it!
https://furtherstillministries.org/donate/
Learn More
If you are interested in joining us on one of our guided Desert Days, check out the dates below and please sign up via the Sign Up Genius Link provided.
Please be aware that space fills up very quickly.
If you would like to receive notice of last minute cancellations or have any questions, please email Debbie at debbie@eternallyhis.com
2021 Men's Desert Days:
October 20th
November 10th
December 8th
To sign up, please click the following link:
https://www.signupgenius.com/go/20f0a4baaa82bab9-mens
Women's Desert Days:
October 12, 2021
November 9, 2021
December 14, 2021
To sign up, please click the following link:
https://www.signupgenius.com/go/20f0a4baaa82bab9-2021
"In repentance and rest is your salvation, in quietness and trust is your strength." Isaiah 30:15