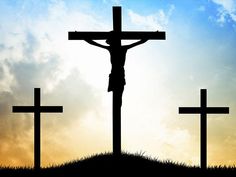 Dear Further Still family and friends,
I wanted to wish you all a very blessed Easter week as we reflect and remember the incredible suffering of our Lord in paying the full penalty and price for our sin. And then the power and hope of the resurrection on Sunday morning. I know this time of craziness with the coronavirus is very unsettling but I want to encourage you that we are citizens of heaven and this earth is not our home home! The Lord has planned for us a new heaven and a new earth! That will be our home forever.
In the mean time, let us fix our eyes on Jesus the author and perfector of our faith.
I recently taught for Man Challenge for Southeast via video on Gal 5 ( the flesh vs the Spirit) with my good friend Chad Russell. The only way we have victory is through the power, hope and resurrection of our Lord and by walking in the Spirit.
Praying you all have a wonderful Easter,
Kurt